You know, ever since I watched Tour Of Duty way back in the day, I've wanted an M-16 carbine. Realistically, with the way our overlords have made it, I'll never have a real one. That is until the revolution. But until then I've wanted the semi version.
I've shot a couple of carbines, mostly adorned with mall ninja accoutrement's. That's not what I had in mind. I would like a flat top carbine with a red dot type optic, but not most of all. No, what I want most of all is an old school carbine.
This is my rifle: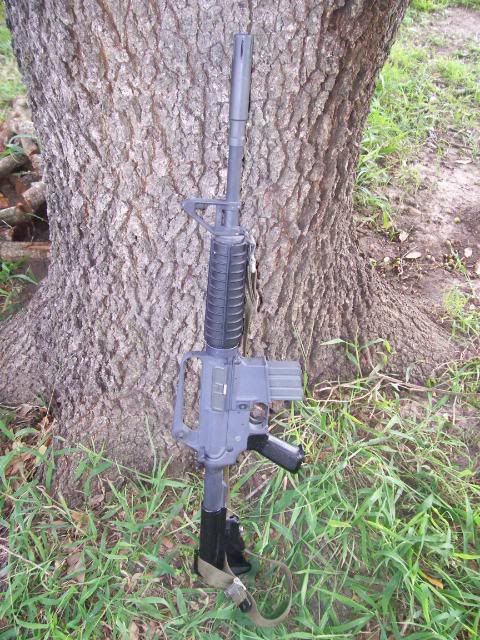 The more astute among you might notice a few glaring sins in calling this "Old School". But it's mine, and I like it. It's kinda simple when I look at it.
Open sights that will never run out of batteries. Zero for a good 200yard bulls eye and I'm good for all practical ranges the carbine is used for.
No rails to dig into my hands, no lights to fall off or add weight to the rifle. No hanger downs on the fore end. No extended buttons.
Simple, like me.
Mr Fixit