First, I apologize for the quality (or lack thereof) of the photos. I did this quickly with my digital camera. I will try for some better quality photos another time with my 35mm.
A father and son pair: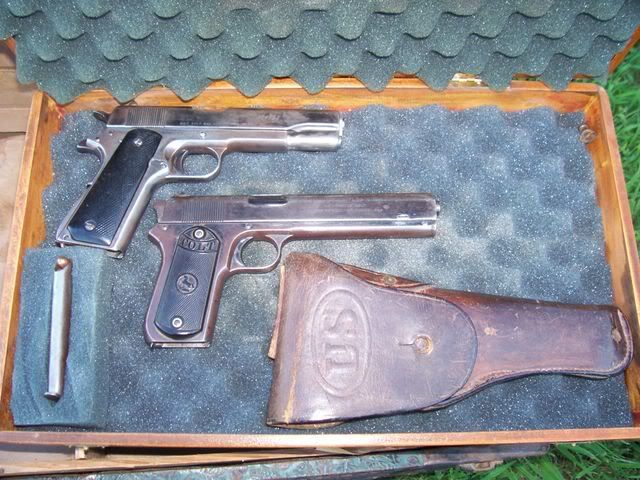 What you see is my Sistema .45 on top, and my fathers Colt 1902 "Sporting" .38 auto. The holster came with the Colt when Dad got it.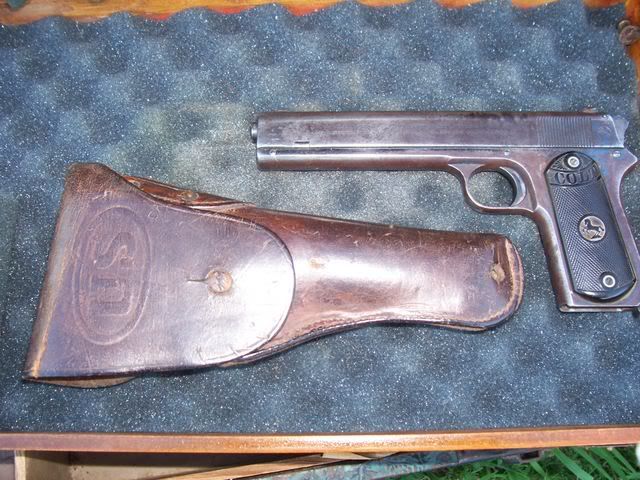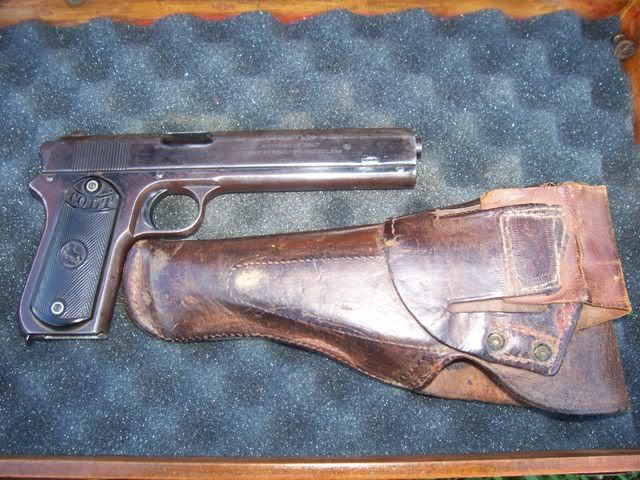 Dad bought the pistol from a neighbor of his when he was a teenager. It had belonged to her husband. Dad says the widow told him that her husband had used it in the army.
I doubt that, it is a sporting model, not one of the Military models. But I guess it is 'possible'.
The holster was with it when he got it, it fits great, although I think it is a 1912 holster for a 1911 .45 pistol.
The pistol is chambered in ".38 Rimless Smokeless Calibre", or .38 auto. Very similar to .38 Super which it will chamber, although .38 Super would likely destroy it.
I have fired this pistol several times. I know some will hate me for that, but it is in fine working order. Dad had a gunsmith look at it several years ago, and he said it looked all original as far as he could tell except for one spring, and Dad doesn't know which one.
I had the pistol "papered" if you will with Colt's historian. The letter came back that this weapon was shipped from the factory in 1907 to Salt Lake Hardware in Salt Lake City, and was one of 4 in the shipment.
I have to return it to Dad in a few days. I just may shoot it first.
Maybe.
Mr Fixit